Summer Movie Preview
Jake Delaurier, staff writer
As the school year comes to a close, students have a lot to look forward to during their break from school such as this year's slate of summer movies. Summer time is always packed with blockbusters to see, and this year is no exception.
The superhero genre has easily become one of the most popular in modern cinema. This summer, audiences can look forward to three superhero movies. Kicking off the summer movie season on May 5 is Guardians of the Galaxy Vol. 2. The original Guardians of the Galaxy came out of nowhere surprising everyone with its memorable main cast, sense of humor, and amazing soundtrack. The trailers for the sequel have revealed few details about the film's actual plot. However, based off Marvel Studio's track record, expect Vol. 2 to be a terrific start to the summer movie season.
Also from Marvel is Spider-Man: Homecoming, opening July 7. After his cameo appearance in last year's Captain America: Civil War, Spider-Man is finally getting his first feature-length film in the Marvel Cinematic Universe with Tom Holland reprising his role as Spider-Man.
It will be interesting to see how Homecoming pans out as it is a joint production between Marvel Studios and Sony Pictures who still own the film rights to Spider-Man. The success of Homecoming could pave the way for similar partnerships in the future.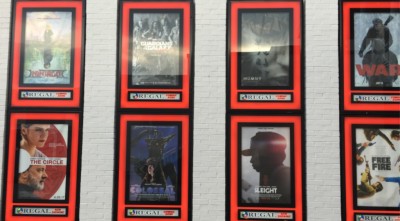 Marvel is not the only studio releasing a superhero movie over the summer. Opening June 2 from Warner Bros and DC is Wonder Woman. Set during the first World War, Gal Gadot will reprise her role as Wonder Woman from Batman v. Superman Dawn of Justice.
Ever since the release of Man of Steel in 2013, DC's movies have been commercially successful but critical duds. Whether or not Wonder Woman will break this trend is yet to be known.
The summer movie season will also typically have at least one successful horror film such as The Conjuring 2 from last year.  The horror film to look out for this summer is Alien: Covenant on May 19. Ridley Scott, who also directed the original Alien and the prequel Prometheus, returns to direct Covenant. While Prometheus was criticized by some fans for not featuring the franchise's iconic Xenomorphs, Covenant has got them covered.
Covenant will also feature a new breed of Xenomorphs called Neomorphs which are birthed from their human host via airborne spores. The studio 20th Century Fox has already moved forward the release of the film twice which shows they are confident in the film's quality. Based off the marketing, audiences can expect one demented nightmare of a film.
Last summer animated films like Pixar's Finding Dory and Illumination's Secret Life of Pets were some of the most successful of the summer and the entire year.
This summer both Pixar and Illumination will be releasing another animated film. From Pixar there is Cars 3, opening June 16, and Despicable Me 3 from Illumination opening June 30. Both Pixar and Illumination have a track record for making successful animated films and this summer will be no different.
This summer will also provide a few comedies for audiences who are looking for a good laugh. One such comedy is Baywatch, opening May 25. Based off the TV show from the late 80's, the film will star Dwayne Johnson and Zac Efron in the leading roles.
The film will be similar to the recent Jump Street films in that it takes a well-known  TV show from the 80's and turn it into an R-rated comedy.
These are just a few films to look forward to this summer. I have yet to mention other films like Pirates of the Caribbean: Dead Men Tell No Tales, Transformers: The Last Knight, and War for the Planet of the Apes. Needless to say, this summer is full of movies to see.
Short URL: http://www.piedmontforum.com/?p=32297
Posted by
Jake Delaurier
on May 4 2017. Filed under
Arts & Entertainment
,
From the Forum
,
Local News
,
Movies
,
News
. You can follow any responses to this entry through the
RSS 2.0
. Both comments and pings are currently closed.