Body Count: Bloodlust Review: No Bodies Left Behind
Joe Fowler, online editor
Twenty-five years have passed since heavy metal band Body Count released their controversial, self-titled debut album. The band made headlines with lyrical content that drew the ire of law-enforcement agencies, the National Rifle Association, and former-President George H.W. Bush and his second-in-command Dan Quayle.
Over two decades and several albums later, frontman Ice-T and his crew have returned with enough middle fingers and devil horns to go around even for 2017. Their latest release, Bloodlust, starts off with a dystopian monologue from Megadeth lead singer Dave Mustaine and ends with another Body Count critique on police brutality. Though far less inflammatory notorious closing track "Cop Killer" of 1992, "Black Hoodie" is equally unapologetic and, when the album is on repeat, loops perfectly back to "Civil War" and the opening declaration of martial law in America.
But there's so much more packed into the 41 minute run time of Bloodlust. The opening sequence addresses any questions about whether the album will feature social commentary. While Body Count's penchant for shock value shines through in some tracks, the power and depth of the remaining songs are what separate Bloodlust from many of Body Count's previous efforts.
In addition to the guest appearance by Mustaine, Randy Blythe, the lead singer from Lamb of God, provides backing vocals on "Walk with Me." Heavy metal icon Max Cavalera of Soulfly and many other metal bands appears on "All Love is Lost."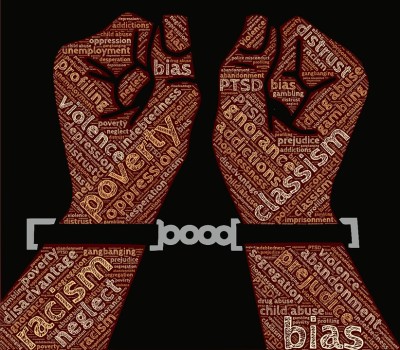 The shortest song on the album, "God, Please Believe Me," clocks in at just under 90 seconds long, but the lyrics combined with guitarist Ernie C's riffs stood more hairs on end than most songs three or four times longer.
"This is Why We Ride" details the trials and tragedies of living in communities plagued by violence. The song goes a long way towards explaining the mentality of living in such environments without glamorizing violence.
The track this reviewer shared the most in social media messages was "No Lives Matter." The song begins with a spoken word portion in which Ice-T discusses the slogan Black Lives Matter by saying, "When I say Black Lives Matter and you say 'All Lives Matter'…you're diluting the issue. This issue isn't about everybody. It's about black lives at the moment." Though the song begins by addressing an issue of race, the lyrics in "No Lives Matter" treats racism as an unfortunate part of American culture. In an interview with HipHopDX in February of this year, Ice-T said, "When you're talking the base of government and power, we are all collateral damage at the end of the day." Later in the interview he went on to say, "Their biggest fear is when we get on the same side of something. They want to keep dividing us – blacks against whites, woman against men."
And it's this attitude that made Bloodlust such a treasure to find while looking for something new to listen to on the way to class. Arguably, Body Count will not appeal to all music fans, but for lovers of punk rock, heavy metal and hip-hop, Bloodlust is a refreshing throwback to the days when musicians treated establishment power brokers as something to question unconditionally. While still relevant to today's social issues, the latest endeavor from Body Count provides a delightfully defiant break from Twitter scandals, the Cold War redux and the impending self-destruction of humanity. I loved every minute of it.
Short URL: http://www.piedmontforum.com/?p=32245
Posted by
Joe Fowler
on May 4 2017. Filed under
Arts & Entertainment
,
Music
,
Opinion
,
Reviews
. You can follow any responses to this entry through the
RSS 2.0
. Both comments and pings are currently closed.